Bio Medical Waste Bin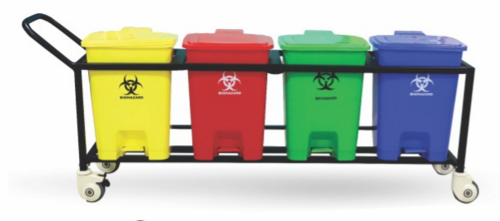 Bio Medical Waste Bin
Product Description
Standard Features
The trolley is made of CRCA Tubes on 100 mm Castor wheels.
Foot Operating System for touch less opening of lid.
30-liter Capacity of each bin.
Bins can be interchanged as and when required.
Available in Three and Four Bins Trolley Options.
Overall Dimension:
For 4 Bins Trolley : 1710mm L X 320mm W X 700mm H
For 3 Bins Trolley : 1330mm L X 320mm W X 700mm H
Available in Yellow, Red, Green, Blue and Black Color options
"Also available in Complete Stainless Steel.
C-4409-3 Colors C-4410,4 Colors